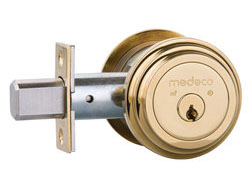 The security of a Medeco lock integrates flawlessly into any home or business with traditional commercial style or with a more refined residential sophistication. The broad range of finishes offer a seamless upgrade to existing hardware.
Each deadbolt includes 2 keys
x
Finishes Available:
Antique
Bright Brass
Nickel
Bronze
x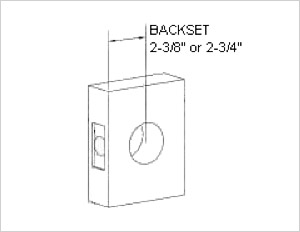 What's Door Hardware backset?
Backset:
Measure from the center of the backplate or bore hole, to the edge of the door. Backset is normally either 2-3/8″ or 2-3/4″
Tip: Before replacing an existing lock or latch with a new one, check if the backset measurements are the same. If they are different, you'll need to retrofit your door for the new hardware. This can be a difficult task, and may be best left to an experienced contractor.